Nord Pas de Calais Holocaust Trail Education Pack (2014)
In World War II a group of some 3,000 Jewish men living in Belgium were separated from this families and deported to work as slave labour on Hitler's Atlantic Wall in the vicinity of Boulogne and Calais, in July / August 1942. They were sent to some 15 permanent and temporary forced labour camps, mostly along the coast. They worked on the Atlantic Wall making bunkers and defences, as well as repairing bomb damage, for 3 months, until October 1942, when most were transported, via Mechelin, in Belgium, direct to Auschwitz concentration camp, where 96% were killed, at, or soon after, their arrival. Their families with the protection of fathers and sons already removed deliberately removed by the Gestapo, were easy victims and were also sent to be exterminated at Auschwitz.

This education pack focuses on the experiences of David Shentow, one of the only survivors of the Belgian Jewish slave labourers, and his story of forced labour in constructing a 4km concrete road the 'Chemin des Juifs' (the 'Jews Road') and his experiences at one of the main Jewish concentration camps, Lager Tibor, at Dannes. The study visit goes to the Jew's Road, which still survives in its entirety in a local nature reserve, and sees the foot-prints of both the Jews and Germans still preserved in the concrete and also goes to the site and memorial of the camp at Dannes, as well as Jewish slave labourer graves. The study visit also takes in defensive fortress bunkers constructed by Jews, and the Kreigsmarine, also constructed by Jews and other slave workers a massive naval munitions store buried under chalk, the scene of a visit by Field Marshal Erwin Rommel.

This education pack and visits provides a way of understanding less well known aspects of the Holocaust that happened literally in sight of England and alerts us to how the Holocaust affected the entirety of Europe (as well as North Africa) and links into a wider context of Nazi slavery and exploitation of people. The visit to the camp sites in NW France is distinctive and less traumatic than a visit to one of the extermination camps in Poland, as it is one step removed from the experience of mass-extermination, though it was the ante-chamber to Auschwitz awaiting at the end of the railway line...
Downloads
download file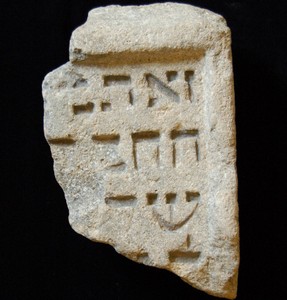 One of the leading medieval communities in England, Northampton's Jews were given the boot in 1290. However, seven centuries later they would return to give the boot to Northampton.
Read More