The History of English Jews
This book was originally sponsored by B'nai B'rith, 1st Lodge, England, in anticipation of the 350 Anniversary of the re-admission of the Jews to England, to provide a general educational resource for all who might want a short account of the history of England's Jews.
This book is intended as an accessible summary and synthesis of the existing histories of the Jews of England as well as the conclusions of my own researches. As I set out writing the book, I wanted to give a complete narrative of the history of England's Jews in the last Millenium, covering both medieval and modern periods in one book. I was also conscious of needing to tell the complete 'story' as succinctly as possible, without sacrificing the facts or resorting to inaccurate generalizations.
I hope that my work succeeds in bringing the history of England's Jews to a wide audience and provides a resource for many purposes, as well as communicating the long and fascinating history of the Jews of this country.
Copyright © by Marcus R. Roberts

Downloads
The Story of England's Jews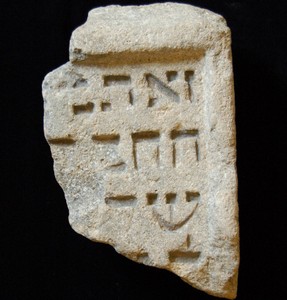 One of the leading medieval communities in England, Northampton's Jews were given the boot in 1290. However, seven centuries later they would return to give the boot to Northampton.
Read More